Kurmi for Cisco Contact Center
Smarter UC Management and Automation for Cisco's Contact Center Solutions – UCCx and PCCE
Automate Day-to-Day Cisco Contact Center Operations
Automate Management of Cisco Unified Contact Center Express (UCCx) and Cisco Packaged Contact Center Enterprise (PCCE)
Kurmi Provisioning Suite lets you manage your contact center users on Cisco UCCx and PCCE from a single pane of glass. Agents can be automatically provisioned or migrated to the right bundle of communications services based on their profile (function, teams, sites). Supervisors can adjust skills and schedule in advance group/team modification based on campaign or immediate needs. Kurmi provides a scalable solution, from smaller deployment with Cisco UCCx to larger numbers of agents with Cisco PCCE.
In addition, Kurmi Provisioning Suite lets you, if needed, manage the whole Cisco US stack and more, from the same intuitive interface!
Fast Provisioning for Cisco UCCx and PCCE
Provisioning and administration for contact centers can be complex and time-consuming. Complicating matters: Contact Center (CC) and Unified Communications (UC) operations are often managed in different teams.
Kurmi Provisioning Suite revolutionizes the way you manage and provision users across the Cisco environment. Whether you've deployed Cisco UCCX or PCCE, you can provision a new agent or supervisor with one click. You no longer need to send an activation request to the telecom team or to juggle between CUCM and CC management tools—agents are automatically created on the call manager (line, phone, softphone, etc.) and you can easily assign sites, skills, competence levels, groups and teams within one form.
Cisco UCCx and PCCE Routing Operations Management
Kurmi allows you to delegate management operations to site supervisors. They can easily apply and change skills or waiting queues in real time to respond to changing traffic conditions and performance.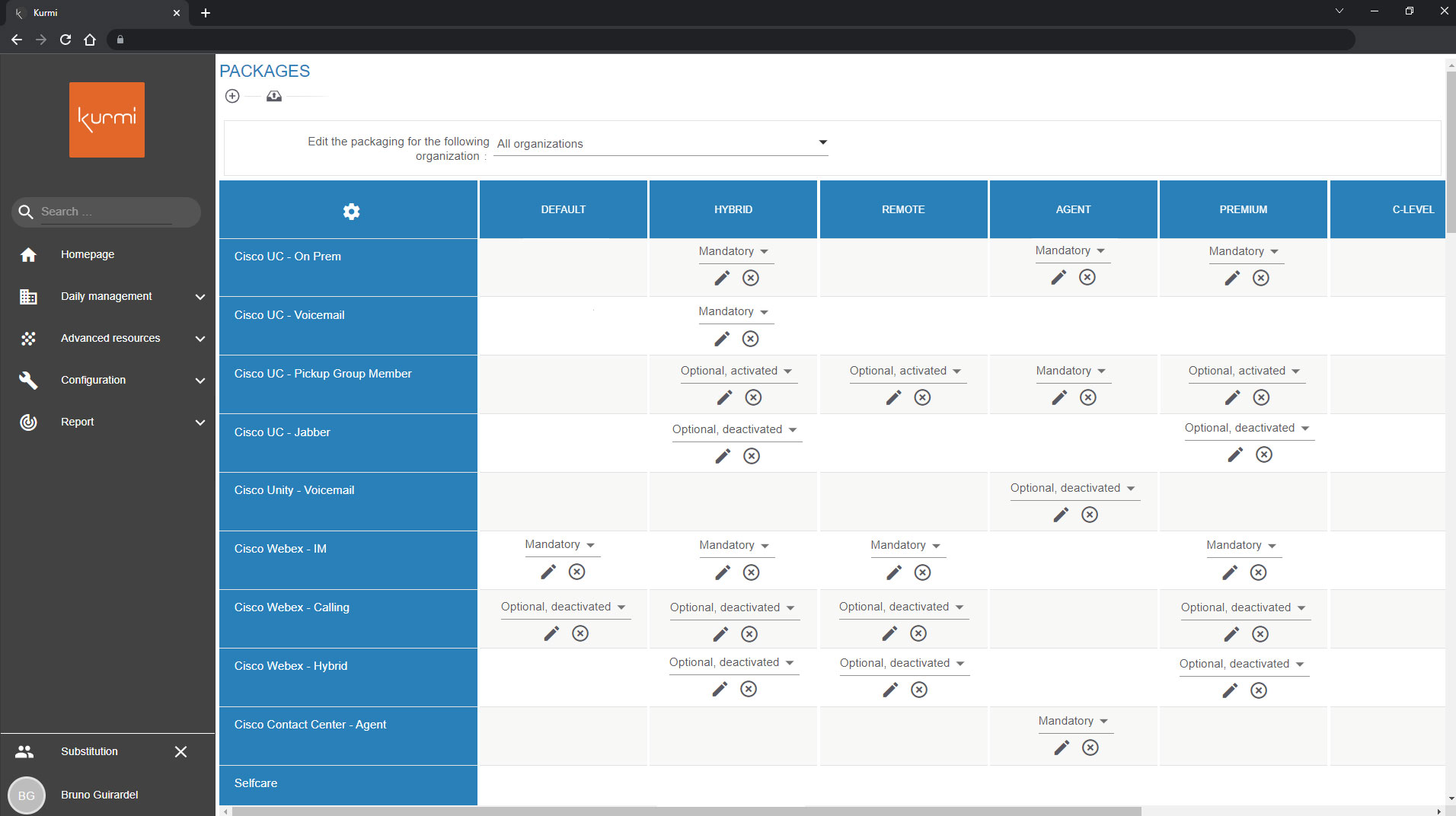 Work the Way You Want to, Not the Way You Have to
Get all the tools you need to streamline and optimize the day-to-day management of users on your enterprise communications systems.
Together we configure it out.