Kurmi Migration Tool
Easily migrate to your new collaboration environment
Companies from 1,000 to 100,000+ Users Trust Kurmi
Kurmi provides all the tools to simplify your migration operations
Perform a controlled migration
Thanks to its built-in multi-connectors, Kurmi Migration Tool can connect to your Cisco, Alcatel, Avaya or Microsoft servers to discover your fleet and make an inventory of all numbers, telephones, and groups deployed. Once your resource import is done, you will only have to select the target profile to migrate your users to the new environment.
Kurmi Migration Tool lets you monitor existing resources, for the best uniformization and transformation of your data during the provisioning of your new environment.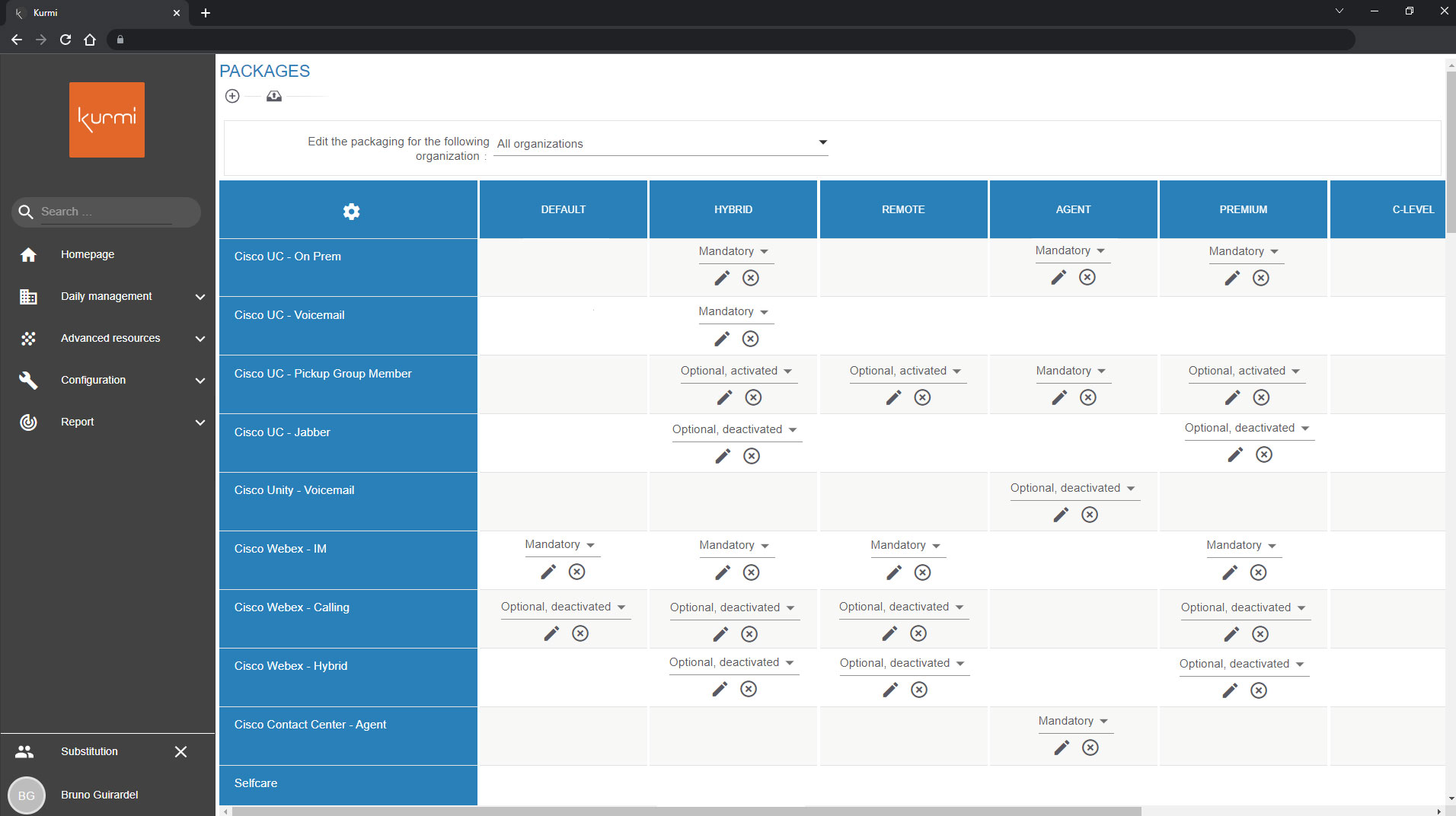 Migrate at the pace you want
With Kurmi Migration Tool, you can manage not only the environment you want to deploy, but also your legacy server, all within the same web interface.
Your administrators will be able to migrate site by site and user by user, and correct any unforeseen incident in adapting migration rules during the process.
Collect your collaborators' configuration
The powerful customization layer provided by Kurmi Migration Tool will allow you to match your uses from the source environment to its equivalent in the target environment. So you'll be able to transfer the specificities of each user into the new environment, offering you a smoother migration.
20+ Built-in Connectors for the Leading UC and Collaboration Providers
How does the Kurmi Migration tool work?
Kurmi has 20+ Built-in connectors allowing to import, export information and configurations from many leading collaboration environments of the market. Regarding collaborations without connectors nor APIs, it will also be possible with Kurmi to import resources or configurations from file import.
By the same way, your data will be reviewed before being provisioned in the target environment.
Discover
Connect the source environment & discover the resources to migrate.
Build
Normalize, clean and transform your data.
Control
Review your resources, confirm your configuration.
Load
Migrate your data to your new environment.
Disconnect
Decommission your legacy environment.
Together we configure it out.