Kurmi for Cisco Unified Communications Suite
Simplify and automate UC Management and provisioning for Cisco's UC Suite – On Premises Platforms.
Companies from 1,000 to 100,000+ Users Trust Kurmi
Seamless User Management Across Cisco UC Suite
Managing Cisco's UC Suite – Cisco Unified Communications Manager (CallManager), Cisco Unity Connection (CUC), and Cisco IM & Presence modules from their native interfaces can be complex. Kurmi Provisioning Suite dramatically reduces the time it takes to onboard and offboard users, groups, and endpoints by streamlining your workload through a single pane of glass.
Kurmi's automation removes many of the redundancies in provisioning and management workflows, simplifying the tasks down to a few clicks. With Kurmi, IT teams not only save time and money, but reduce risk of human error, too.
Onboarding and Offboarding Made Easy
Kurmi helps your organization make the most of the CUCM (CallManager) and Unity collaboration features, such as web conferencing, video, and integrated calling. Kurmi automates the provisioning process, which otherwise can be painful and time-consuming. Within the Kurmi UC management platform, you can:
Automate full-cycle, zero touch provisioning via integrations with Active Directory and ServiceNow or HR systems
Track DID number assignments in real-time
Use API Triggers to extend provisioning actions outside of Cisco
Manage end-users in bulk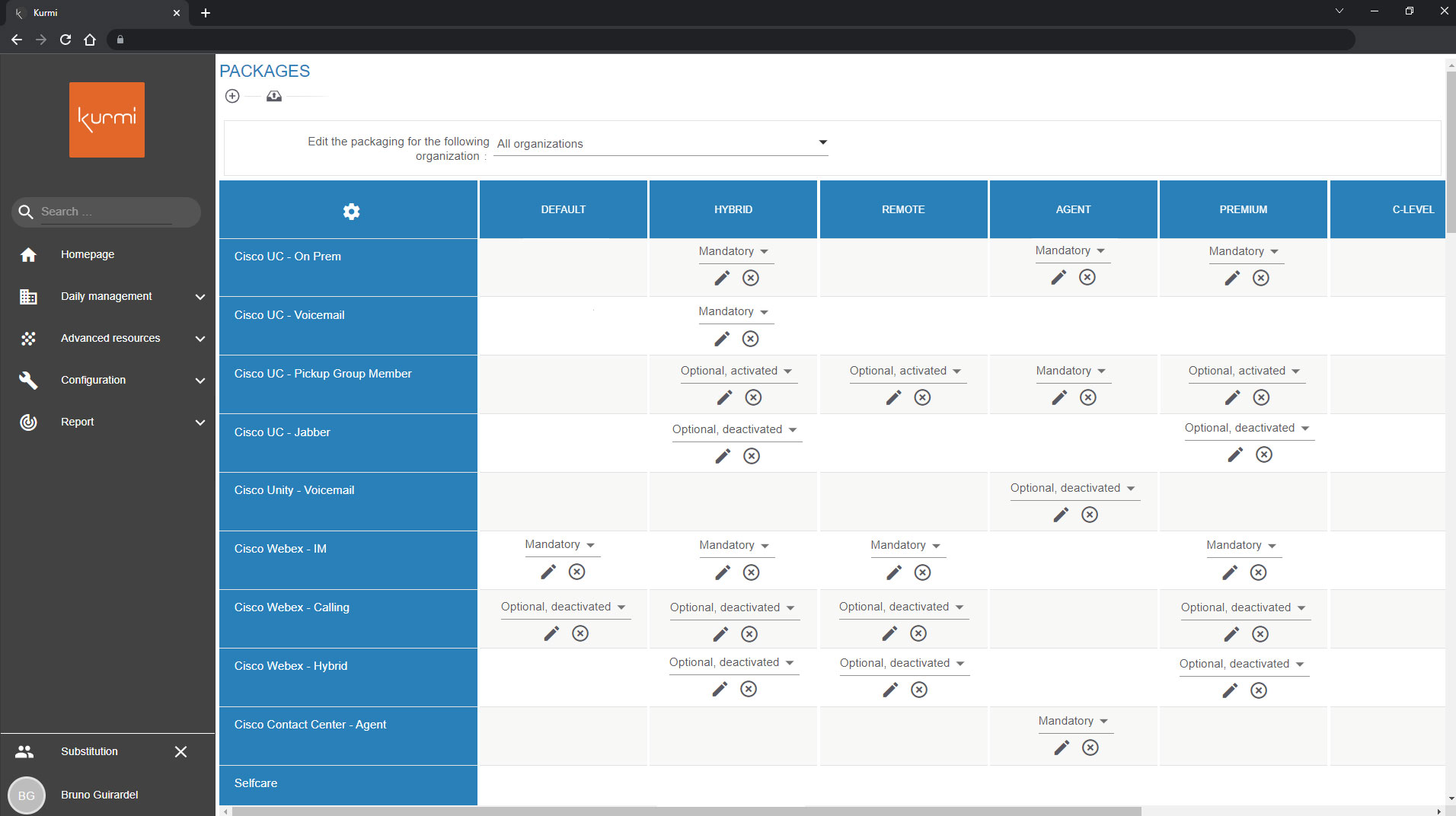 Delegate Common Administration Tasks for Cisco UC Suite
Free up your valuable Cisco IT experts to work on more strategic initiatives than daily MACD tasks With Kurmi Provisioning Suite, you can delegate day-to-day operations to other employees such as helpdesk staff, local administrators, and HR assistants.
Kurmi's advanced role-based access control (RBAC), rollback, scheduling features and more, let you simplify the day-to-day administration of Cisco Unified Communications Suite.
A Self-Service Portal for CUCM and Unity Connection
Empower end users through a self-service portal for lower-level operations like call forward management, password reset, and remote phone control. You can define the specific level of autonomy for your users based on your internal policies while reducing the number of IT requests and workload of your support team.
Work Smarter, Not Harder
Get all the tools you need to streamline and optimize the day-to-day management of users on your enterprise communications systems.
Together we configure it out.