Kurmi for Webex Suite
Unify user management across Webex Suite, Webex Calling Multi-Tenant (MT) and Dedicated Instance (DI) on a single pane of glass.
Seamless User Management Across Webex Suite and Webex Calling DI and MT
Our award-winning platform can be tailored to fit the constantly evolving needs of modern organizations. Whether your systems are on-premises or in the cloud, or if you're dealing with multi-vendor environments, Kurmi has you covered with a single interface to manage it all.
From the Kurmi platform, onboarding and off-boarding employees takes a matter of seconds—and moves, adds, changes, and deletes (MACDs) can be handled efficiently by your IT team or by delegating to the helpdesk. Even end-users can make their own updates using the Self-Service Portal.
Make Collaboration Happen
Kurmi helps your organization make the most of the Webex Suite features, from meetings to video, and advanced calling features. Kurmi automates the provisioning process, which otherwise can be painful and time-consuming. Within Kurmi UC management platform, you can:
Create users and services to enable call capabilities within Webex Calling
Assign licenses providing the relevant features to each user automatically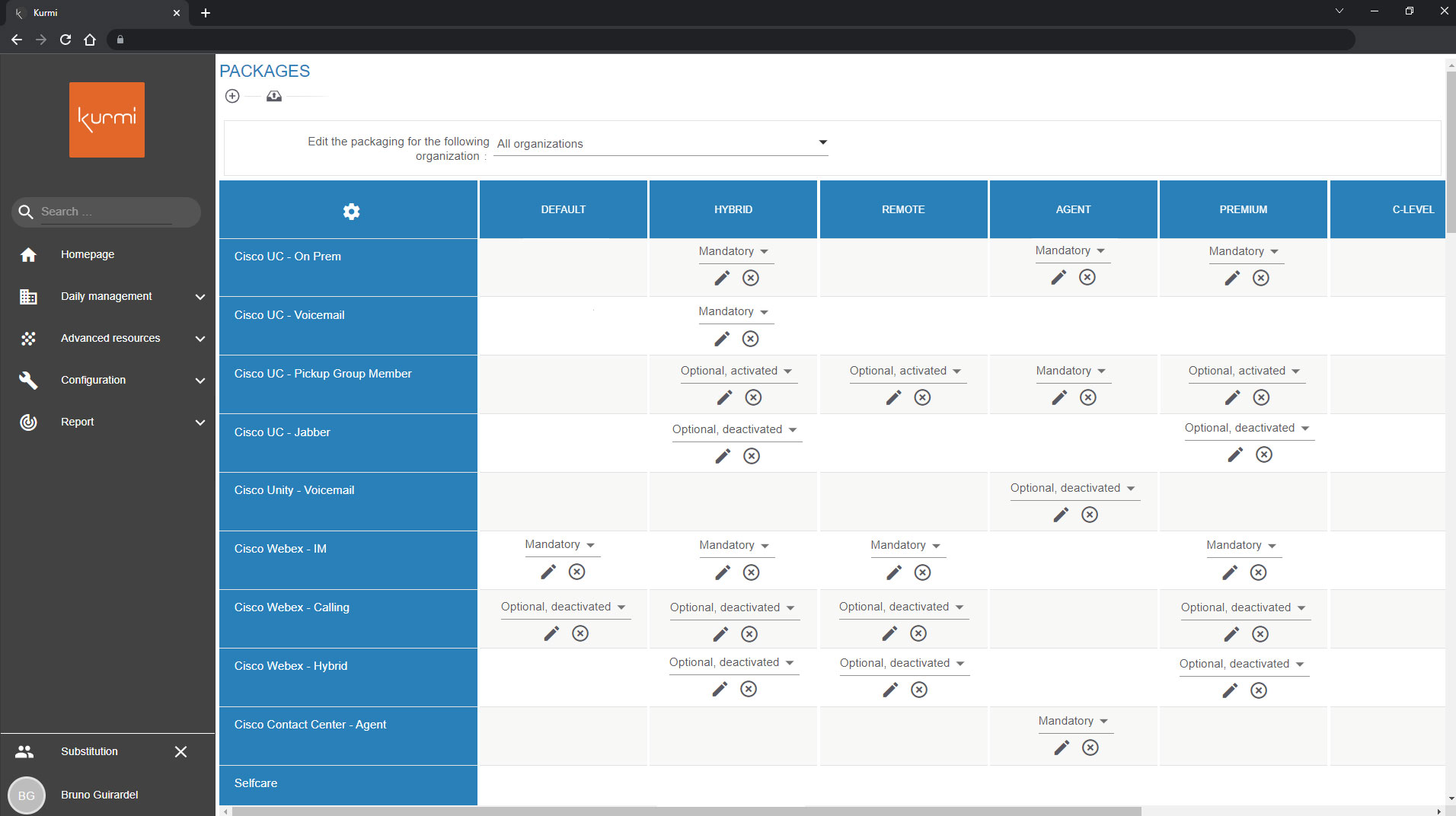 Managing Webex Calling Is Easy with Kurmi
Tightly integrated with Webex Control Hub, Kurmi Provisioning Suite delivers the following features:
Full-cycle, zero touch provisioning automation via integrations with Active Directory or ITSM like ServiceNow
Real-time DID number management
API Triggers to extend provisioning actions outside of Cisco
Bulk management
Advance Role Based Access Control to limit delegation to a subset of your Webex Tenant
Migrate from On-Premises Platforms to Webex Calling
Kurmi Provisioning Suite streamlines migrations to Webex Calling. Kurmi's automation discovers user details in CUCM —extensions, services, telephony features—and imports them directly into the Kurmi database, where you can map and adapt their information to prepare migration.
Better Outcomes and Happier Teams
Reduce costs
Save time
Increase productivity
Avoid errors
Empower IT admins
Provide fast ROI
Migrating from CUCM to Webex Calling
Work Smarter, Not Harder
Get all the tools you need to streamline and optimize the day-to-day management of users on your enterprise communications systems.
Together we configure it out.